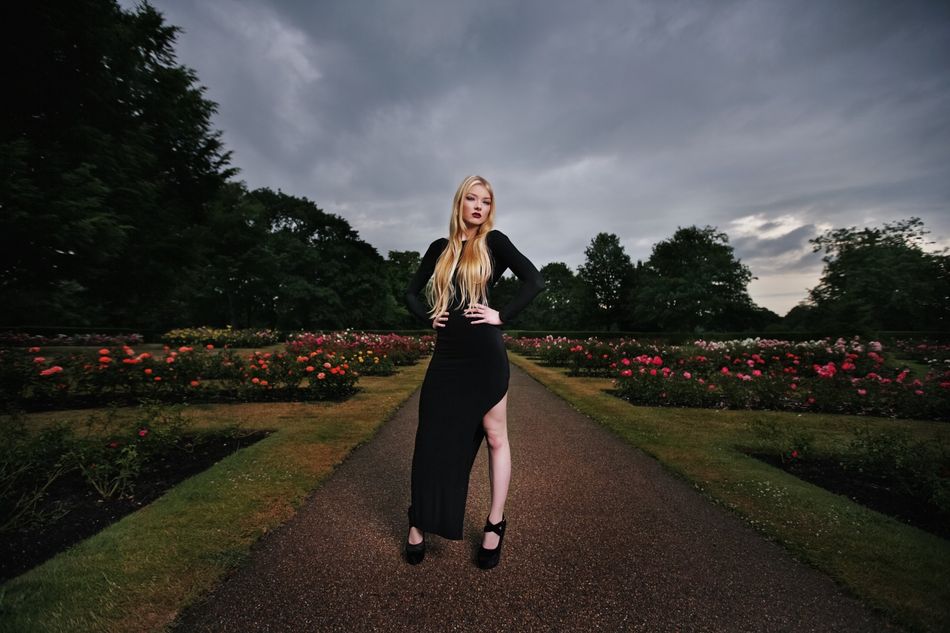 Alice is a talented professional model and it's pleasure to work with her again.  
The grass turned into yellow in this season, but it's perfectly fitting the outfit and the hair. Shooting under cloudy natural light.  
 On the day the forecast shows light shower and it actually happened...in the middle of shoot. 
Although it was raining but Alice and I still got great images. 
The evening dress beauty becomes a gothic fashion with Octabox lighting.
Simple preview of the contact sheet here:)